For the outdoor enthusiast who enjoys time spent in nature, there's no shortage of hiking trails to enjoy in Hawaii while on holiday. And with so many different settings to explore, setting out on a nature walk is bound to reveal something new each time. In fact, few destinations offer the topographical diversity of Hawaii. Lava hardened rock paths on the Big Island, canyons on Kauai and the dense green rainforests of Maui and Oahu all come together to create a nature filled paradise.
1. Manoa Falls, Oahu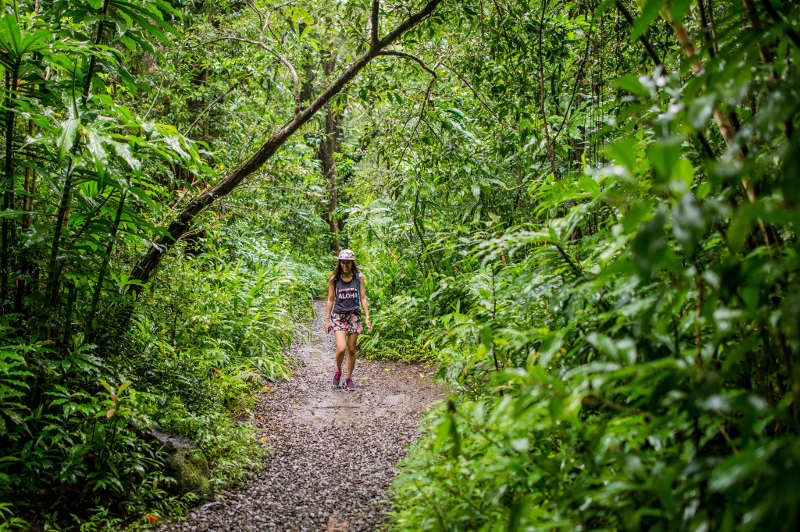 This rainforest trail about 30-minutes north of Honolulu is special for its winding mountain pathway through the verdant mountain settings of the Honolulu Watershed Forest Reserve. Hike along a narrow dirt pathway for about 30 minutes, and the reward at the end is a stunning 61-metre-high waterfall. The hike there can be muddy in parts, so where proper shoes, but the waterfall views and lush forest setting make every step a joy.