Anyone who's spent even a little time in the mountains has pictured it: You're a couple hours into your hike; panoramas of sweeping valleys and jagged cliff lines consume your gaze. You wipe a bead of sweat off your brow as you climb higher and higher, each step bringing you closer to the culmination of what you've spent the better part of the day pushing towards. Then, with a final boost of adrenaline you take the final step; throwing your hands in the air and high-fiving your compadres… you've made it to the top.
It's a feeling that many desire, and it's not just reserved for those with access to hundreds of dollars worth of technical climbing equipment and years of experience. The peaks of some of the highest and most picturesque mountains in the United States are attainable to nearly anyone who is in good physical condition and has access to a decent pair of boots and a never-quit attitude. Here's a rundown of seven great summits for the everyman and woman to conquer.
Mt. Katahdin (5,269ft), Baxter State Park, Maine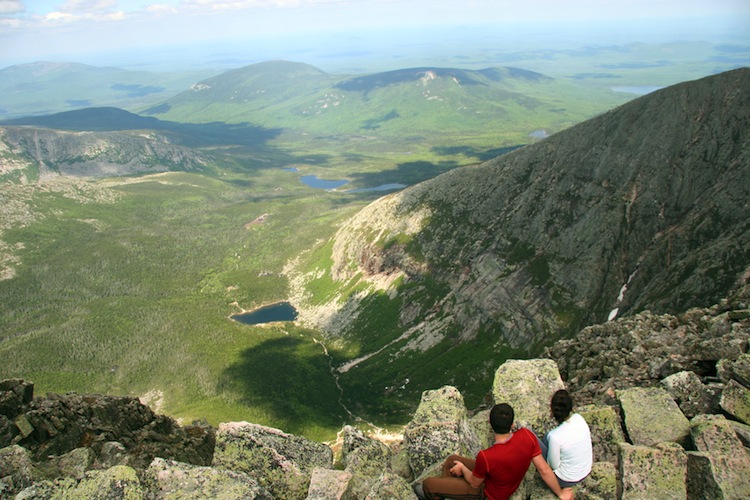 Rising 5,269 feet in the expansive Baxter State Park is Maine's highest point, Mt. Katahdin. This peak at the northern terminus of the Appalachian Trail stands nearly a mile above sea level and provides hikers with incredible views of Maine's backcountry. The trail to the summit takes you along the famous Knife Edge Trail where in some places the path is only a few feet wide with thousand foot drops on either side. Hikers are encouraged to start this hike early, as the number of people allowed into the park daily is limited.