2. Cathedral Tree Trail Loop (Combine with Foothill or Prairie Creek Trails)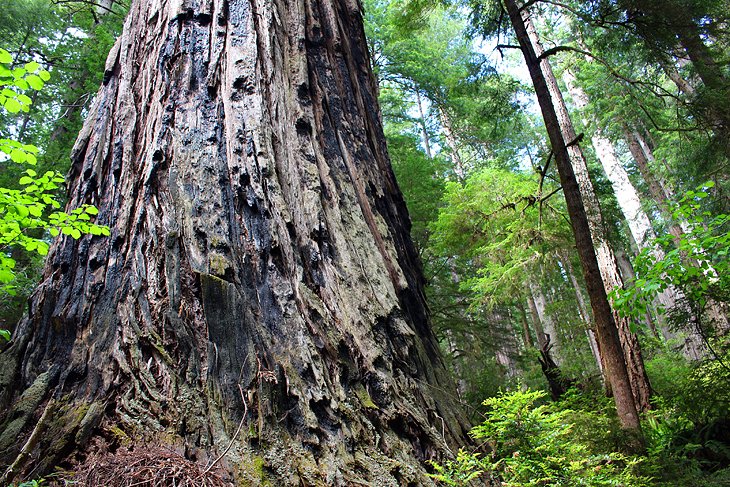 A shorter but still stunning hike is the Cathedral Trail in Prairie Creek Redwoods State Park. If you only have time for one short hike and want a spectacular look at old-growth redwoods, this is your best option. Combined with either Foothill or Prairie Creek Trail, this is a 2.5-mile loop. This fern-lined trail has very little elevation gain as it meanders through absolutely enormous trees, including the main attraction, Big Tree. This 1,500-year-old giant stands 309 feet and has a diameter of 21.6 feet. But, if it wasn't sign posted, it would be difficult to pick out which of the trees in this area is the biggest, as many of them are in the same age and height category. The occasional fallen tree, including a huge one on the Foothill Trail, gives an even truer sense of how big these trees really are.
You can access this hike from a couple of spots, but the most obvious place to start is either from the Big Tree trailhead, just north of the Prairie Creek Visitor Center, or from the visitor center. Starting from Big Tree, combine the loop with the Foothill Trail, but if you are starting from the visitor center, combine it with the Prairie Creek Trail.