2 The North Country National Scenic Trail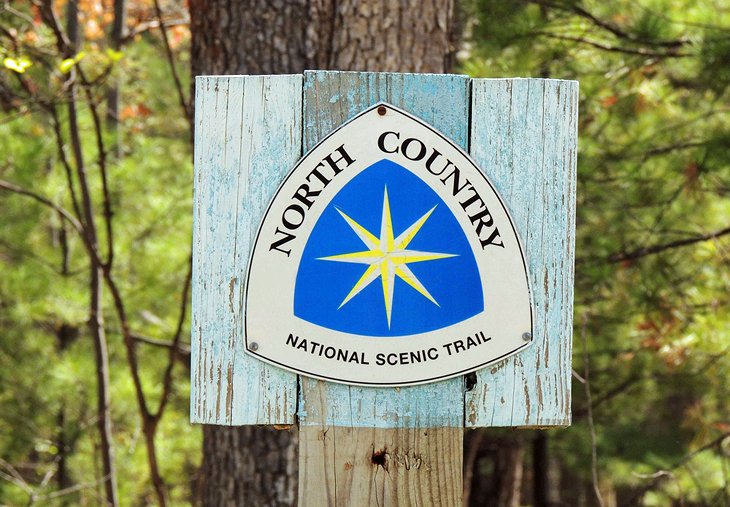 Stretching from New York to North Dakota, the North Country National Scenic Trail (NCT) is a cross-country footpath that connects hikers to significant points of interest across seven different states, exposing rich environments ranging from the Green Mountains to the Great Plains. Passing through 10 different national forests, hundreds of state-designated natural spaces, and countless picturesque backcountry camping sites, the NCT comes in at a staggering 4,600 miles, making it the longest National Scenic Trail in the country. A few ambitious hikers have attempted to thru-hike the NCT, which requires roughly eight months to complete, but with many access points along the way, most people enjoy the NCT by either day hiking or backpacking sections at a time. For more information on the entire route, or how you can volunteer to help progress the NCT, the North Country Trail Association is the first place to go.
Heading west, the North Country Trail enters Minnesota near Jay Cooke State Park and Duluth, and connects with the Superior Hiking Trail as it winds its way up the North Shore and to the US/Canadian border. Veering west at the border, the NCT joins the Border Route Trail and enters the Boundary Waters Canoe Area Wilderness, where the backcountry travel can challenge even the most experienced backpackers. After making it through the Boundary Waters and Superior National Forest, the NCT heads southeast passing through Grand Rapids, the Chippewa National Forest, and Itasca State Park, before heading into the prairie grasslands of North Dakota near Fargo. Put it all together with the North Country Trail in Minnesota, and this National Scenic Trail provides the clearest picture of the state's many inspiring resources.